Welcome to Bentley Plaza Family Practice's Website,
Bentley, WA,
6102
.
TEL: 08 6323 5710
BULK BILLING EVERYONE EVERY DAY
SAME DAY APPOINTMENTS
WALK IN APPOINTMENTS Patient will be seen ONLY for Medical Emergencies.
Built for medical centre purpose
Bulk billing pathology on site
Chronic illness treatment; some examples for chronic illnesses which we manage is hypertension, diabetes, hypercholestermia, COPD and asthma.
Organising your management plan and team care plan.
Skin Cancer Check/Skin cancer surgery (with regular check and keeping a photo of your skin lesions so we are able to follow up regularly and notice any early changes)
Immunisations (children and adults and children health assessment)
Cosmetics and anti-aging treatment (anti aging treatment ,wrinkle treatment that includes filler and botulin toxins)
Women's health
Pre-employment medical examination and driving license medical examination.
Chiropractor
Physiotherapy
Psychology
Pathology collection centre
Jupiter Health App helps you find a Jupiter Health clinic near you, and book your appointment on-the-go,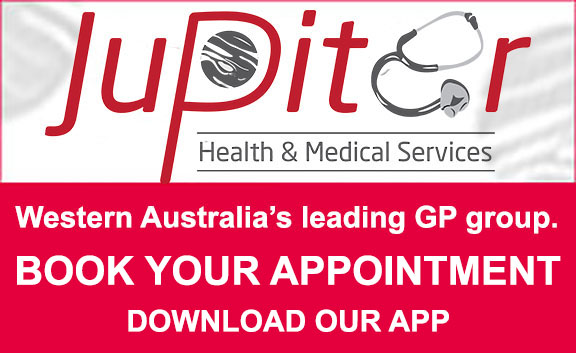 Bentley Plaza Family Practice's Website,
1140, Albany Hwy,
Bentley, WA,
6102
.
Monday,Tuesday: 9:00am - 5:00pm
Wednesday : 9:00am - 6:00pm
Thursday : 9:00am - 5:00pm
Friday: 9:00am - 5:00pm
Sat, Sun & Public Holidays: Closed